27 Sep 2021, 14:53
Here's the story:
Apple had been going up steadily in an uptrend since the start of 2021. However, investors started to lose confidence in the stock as it reached its peak in March.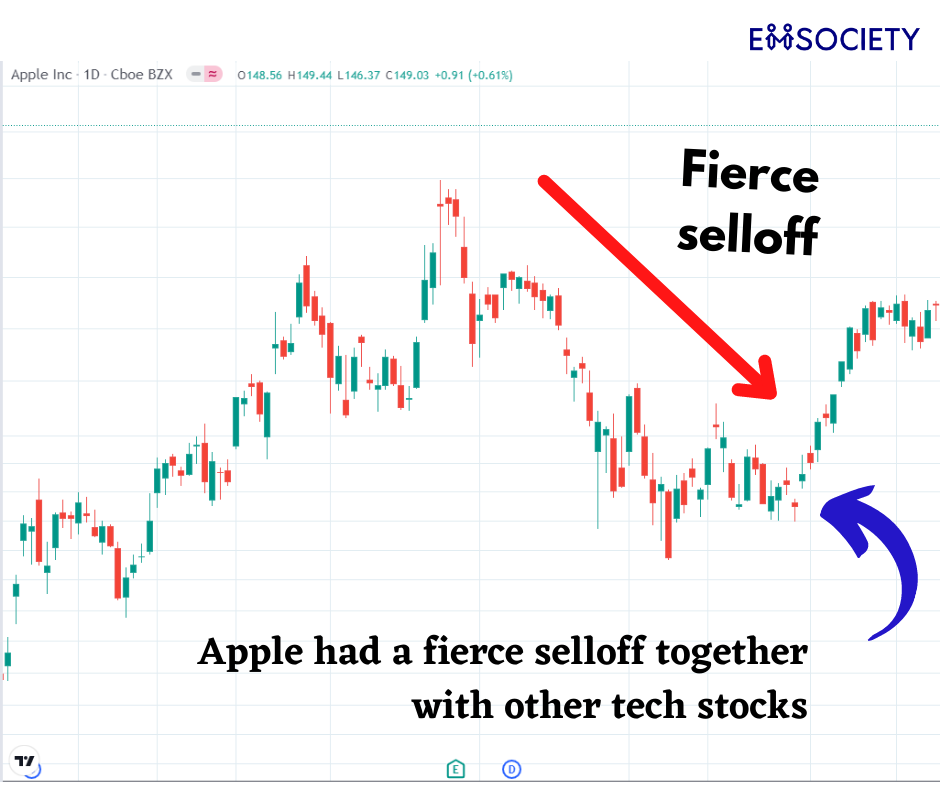 It then suffered another dip in a traditional sell-off in May as investors started to get worried that the stock may have been over-priced. And this could induce a tech stock melt-down, similar to the start of the Dot-com crisis in 2000.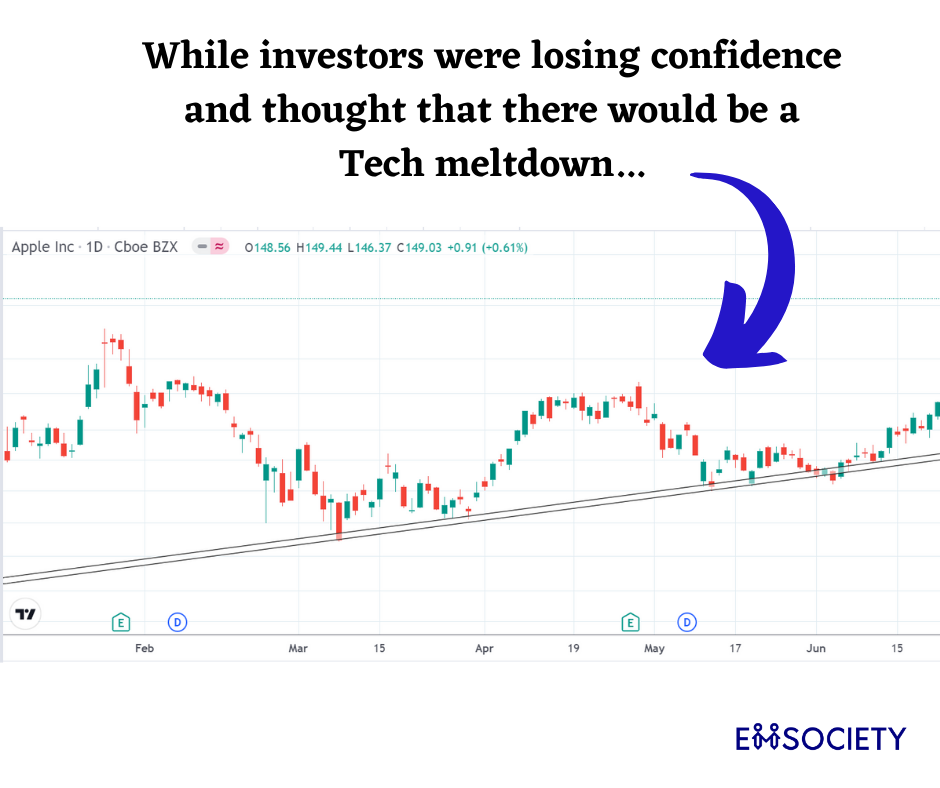 While investors saw doom and gloom after 2 consecutive sell-downs, we started to see a glimmer of hope for Apple as the stock was bouncing off a strong channel support. While there is a lot of fear in the market at that point of time, we decided to follow Warren Buffet's advice and become greedy for the stock. Hence, we bought this stock in Jun 2021 at $126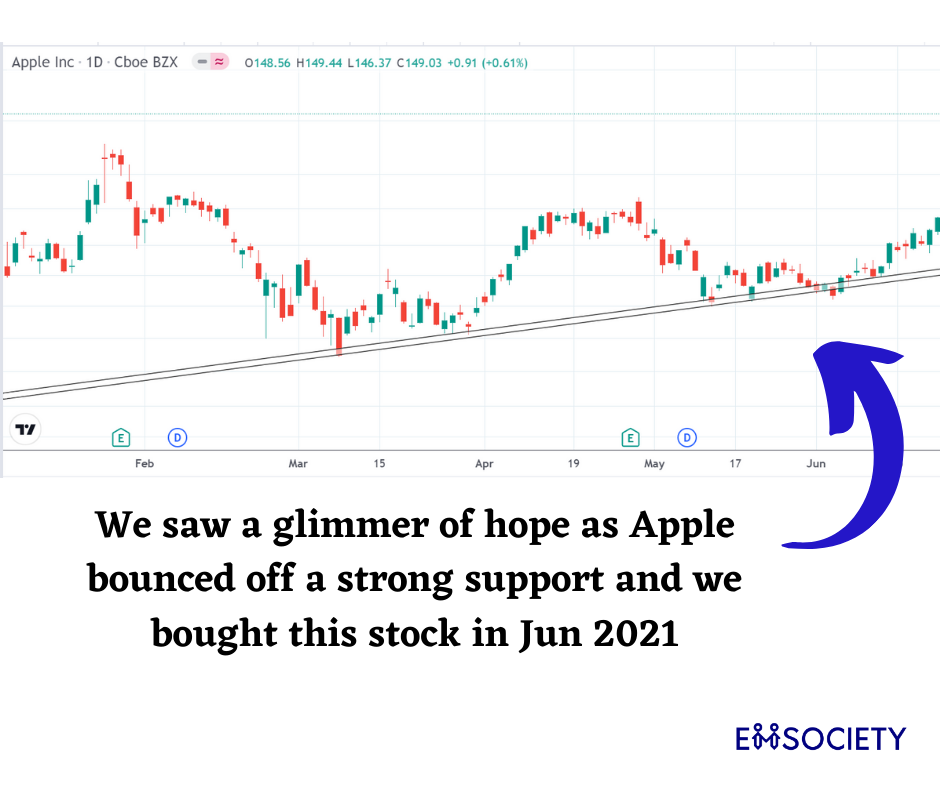 True to our expectations…
The stock started to rocket up and it regained momentum as it broke above its previous all-time high and was UP 20% within a space of 3 months.
Many investors who had just started noticing its rise began flooding back into the stock. No doubt, when they had lost confidence in the stock back in May, they had regained back in September.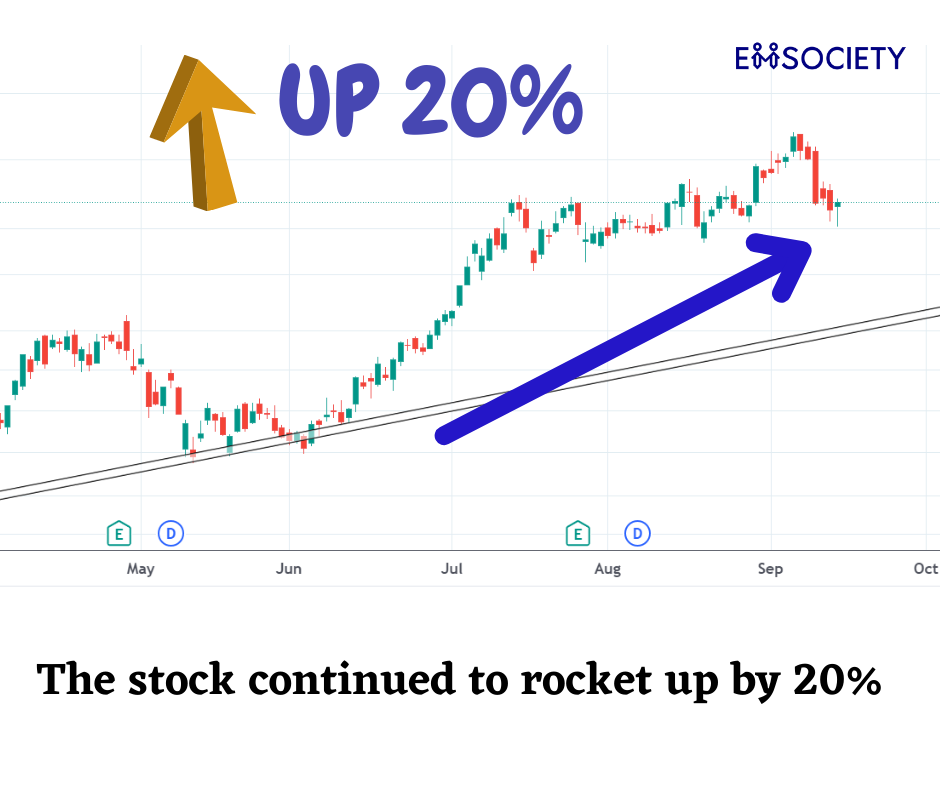 However, we knew that the party would not last.
After banking in a handsome profit of 20% within a space of a few short months, we started to notice that the stock had hit a resistance. This was a cue for us to take our exits and sold our stock at $150. We knew that the current bull run had ran its course. Therefore, we had to take our profits now while the rest of the herd was rushing in to buy stocks at their new highs.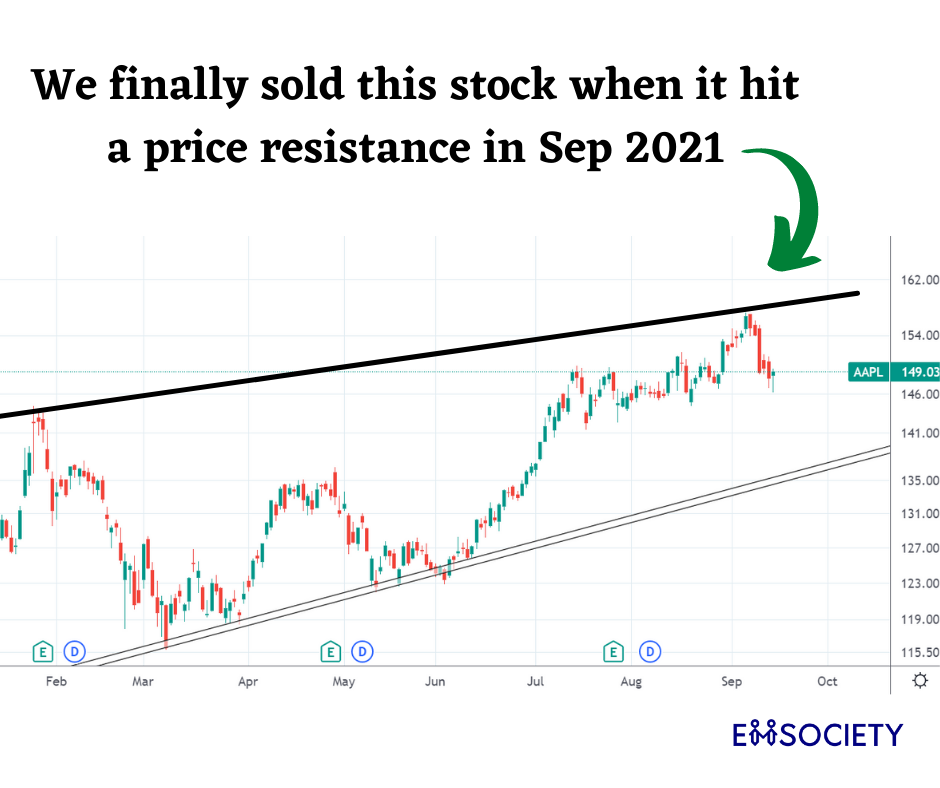 A few days later…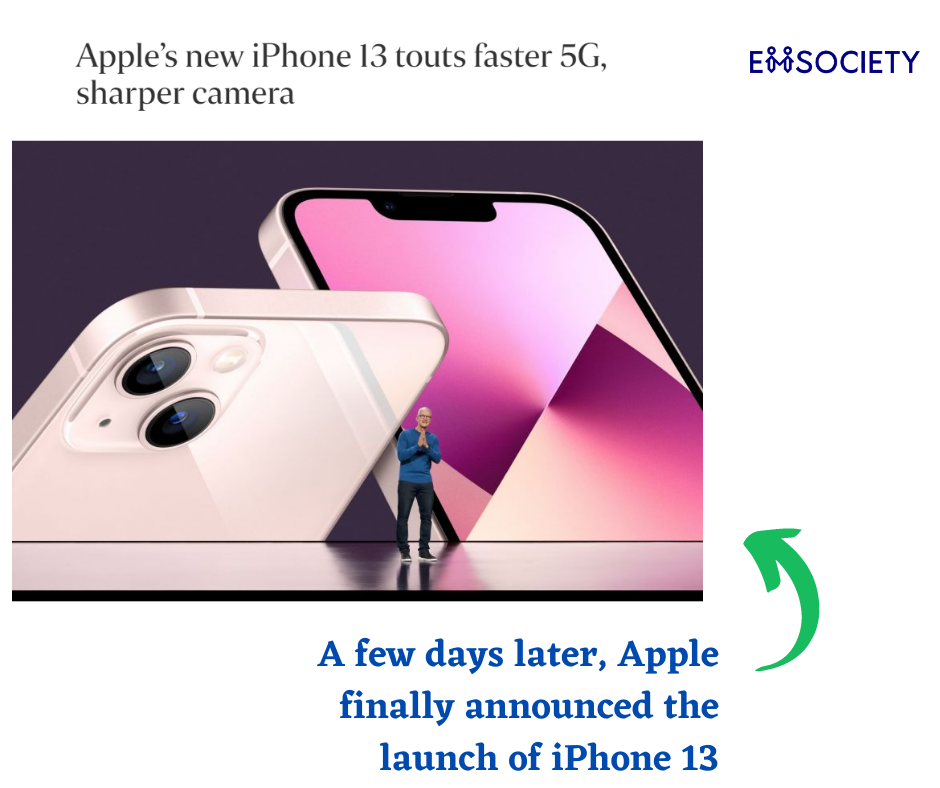 Apple announced the launch of its latest iPhone 13 series. This was cue for more investors to buy up some more overpriced stocks. They cannot miss out on this iPhone 13 opportunity. However, instead of seeing the stock moving up, Apple never regained its all-time high again. These investors have missed out on a golden bull run.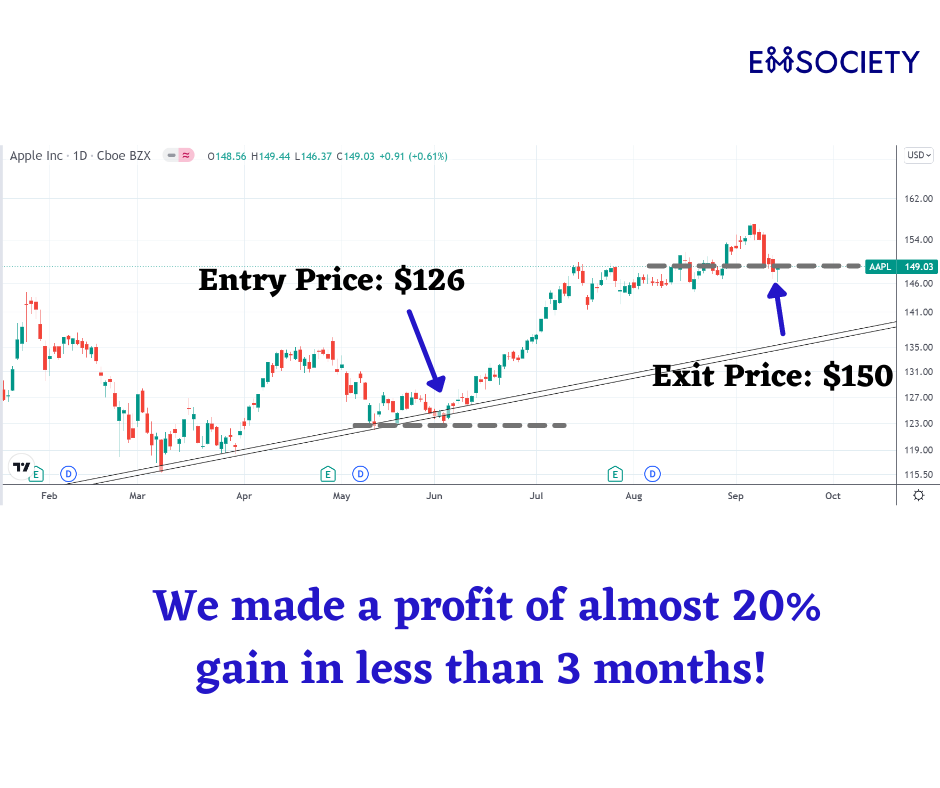 Moral of the story:
If you want to succeed in the stock market, you have to buy the rumour and sell the news. At EmSociety, bought Apple stock early, months before they launched their latest iPhone which, knew traditionally occurred in September, therefore, the stock price would be making a run up way before that. Then, we sold and profit on the news. When Apple finally launched its new iPhone in September, we took our profits and left the party. Stocks do not normally go up after good news. The party was over for the rest of the late herd.
Join our community!
To get more regular market updates, insights and strategies, simply join our community list by clicking here now!
EmSociety is a community that aims to empower you with knowledge & strategies to confidently invest in the financial markets as well as our vision of making financial freedom accessible to everyone.
If you have any queries, feel free to contact us at [email protected] for a complimentary 1-on-1 consultation.