31 May 2021, 10:23
THE WEEK AHEAD 1 JUN 2021:
Things are getting optimistic about the week ahead. While the world struggles for more Covid-19 miracles, could we see the stock market prosper instead? Is it a case of more bad news equals good news for stocks? What stocks could we look at to take advantage of the next uptrend?
This week, we want to focus on the Nasdaq 100 index. If the bubble is the technology bubble, then observing the tech-heavy Nasdaq would be critical. Last week, the indexes have hit their supports after a brief May correction. The Sell-in-May this year was not a whitewash as we expected. This could bode well for the stock market in the near-term. Looking at the chart below, we see the Nasdaq creating a bullish wedge formation. From the looks of it, the index could be travelling within the boundaries of this wedge for awhile. However, if the index would be able to break above the wedge resistance line as indicated by the black arrow, then we could have an amazing strong 2nd half of 2021!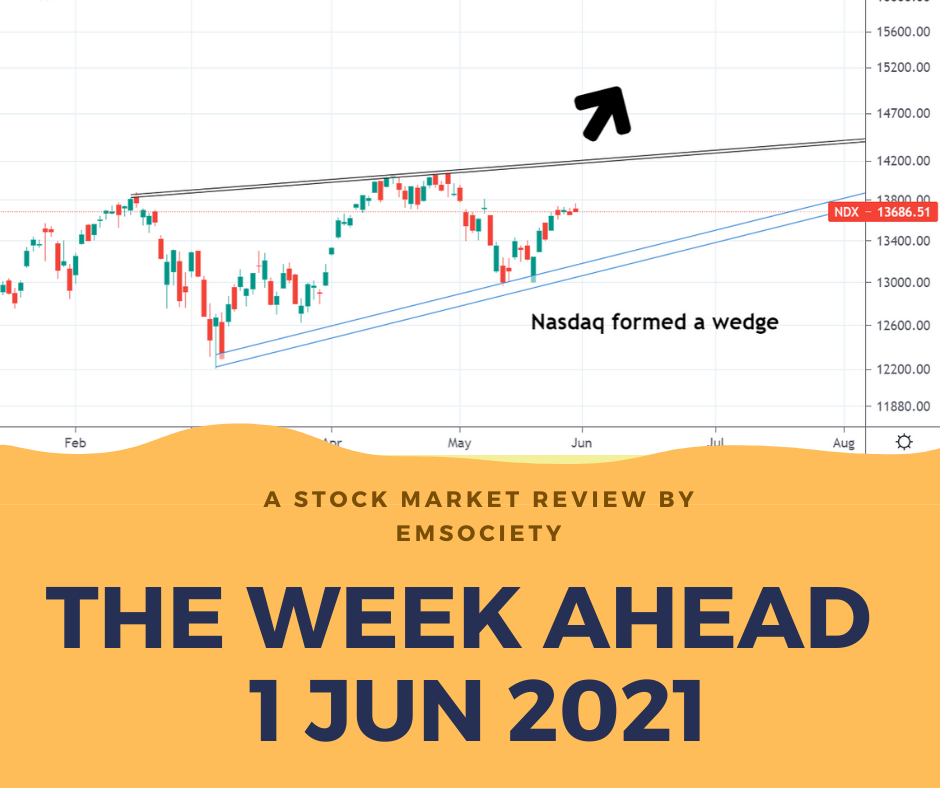 Monday 31 May is a stock market holiday in the US so there would be no trading. Let's see if the correction have ended and a rebound start to take root for a good month of June!