10 Sep 2021, 10:51
As the world slowly emerges from the Covid-19 pandemic, another threat looms over the stock market. Global economies are starting to see inflation rear its ugly head and could potentially derail the sluggish recovery. Already, in the US, inflation has spiked up on a month-by-month basis. In the past few months, inflation has steadily hovered around the 5 percent range (see graph below). We have not seen such figures for a very long time, and this would affect consumer sentiments as prices skyrocket.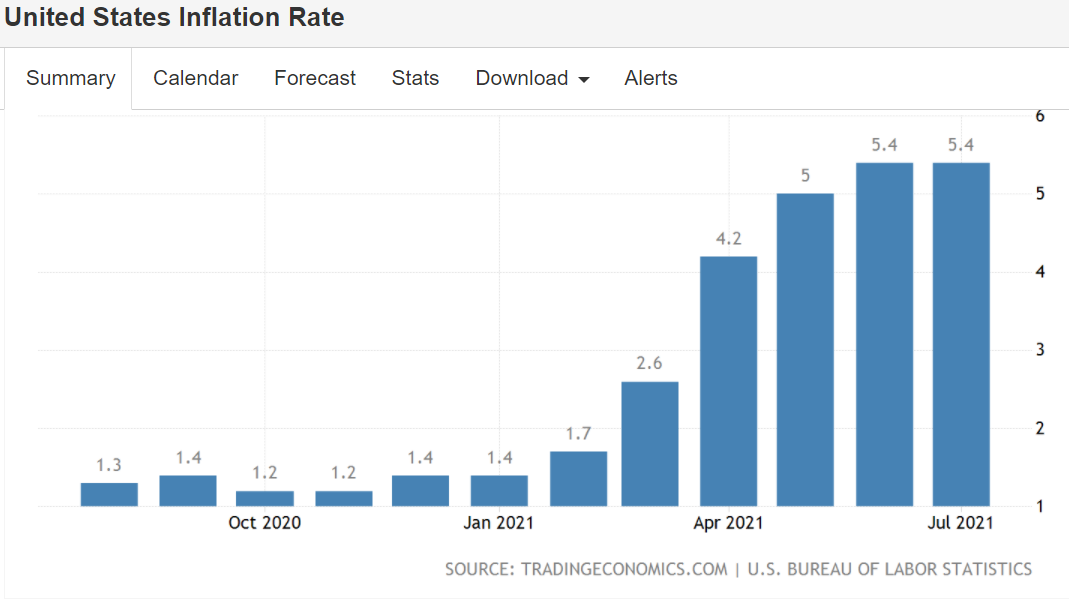 However, not everything is doom and gloom in the stock market. There are certain types of stocks that tend to strive well during periods of inflation. Here's why: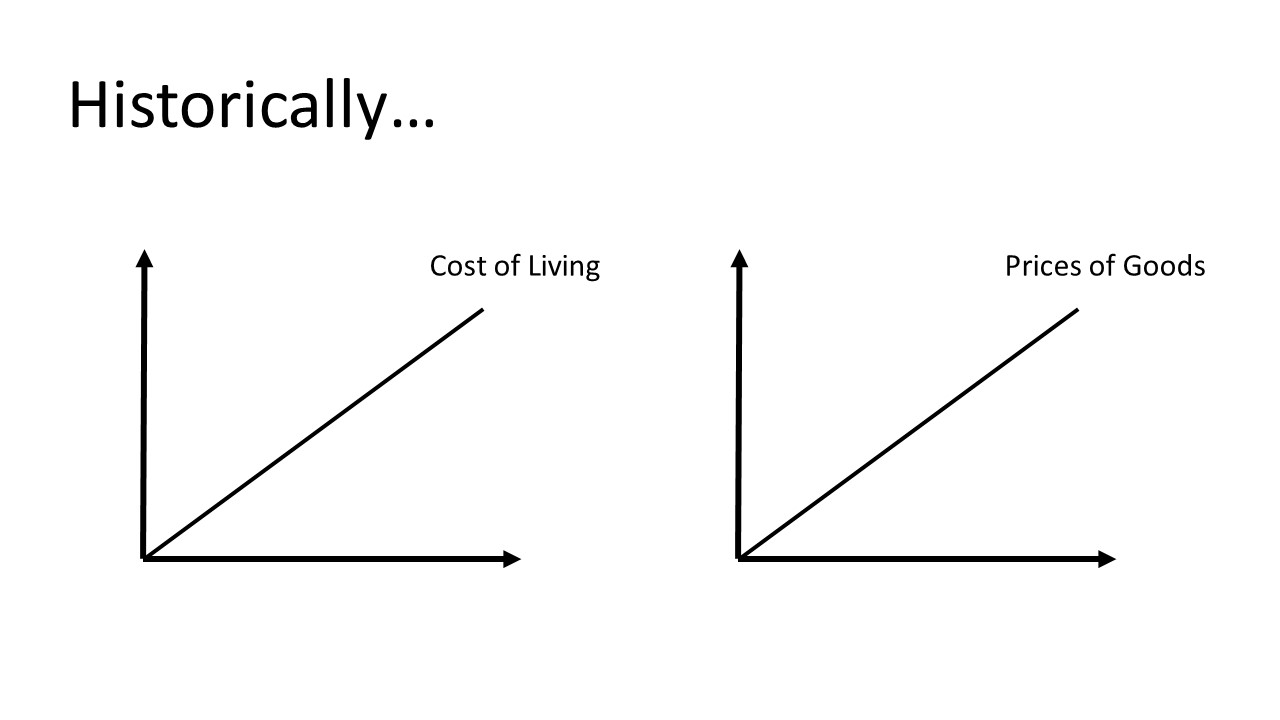 Historically, prices of goods tend to increase when inflation pushes up the cost of living. And…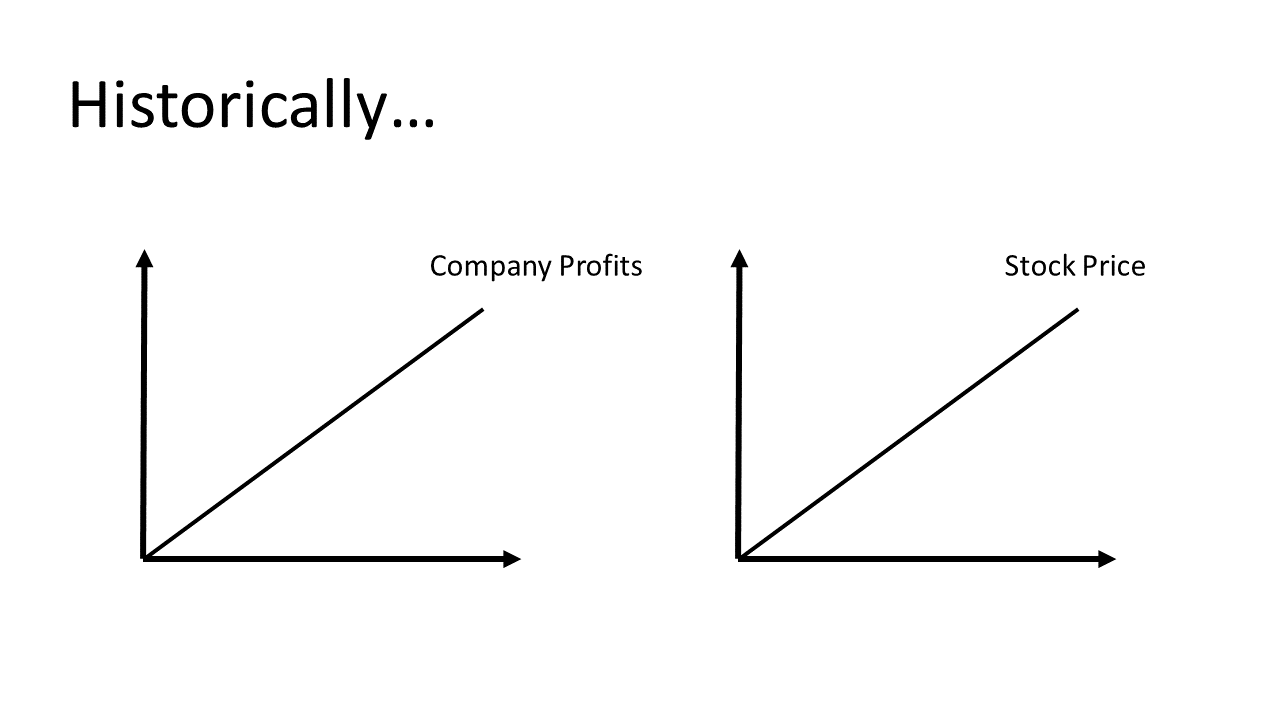 When companies increase their prices, their profits soar and this, in turn, helps push up their stock prices. As long as inflation is well-managed in the long run, stock prices tend to rise up in the long run as well.
What type of stocks tend to outperform during inflation?
During inflationary stages of the economic cycle, the USD tends to drop. Therefore, the first category to benefit are the commodity producers. Think about Gold, Silver, Copper and even Lumber. These commodities are often denominated in USD. Therefore, those mining companies would benefit immediately from the price increase of their commodities.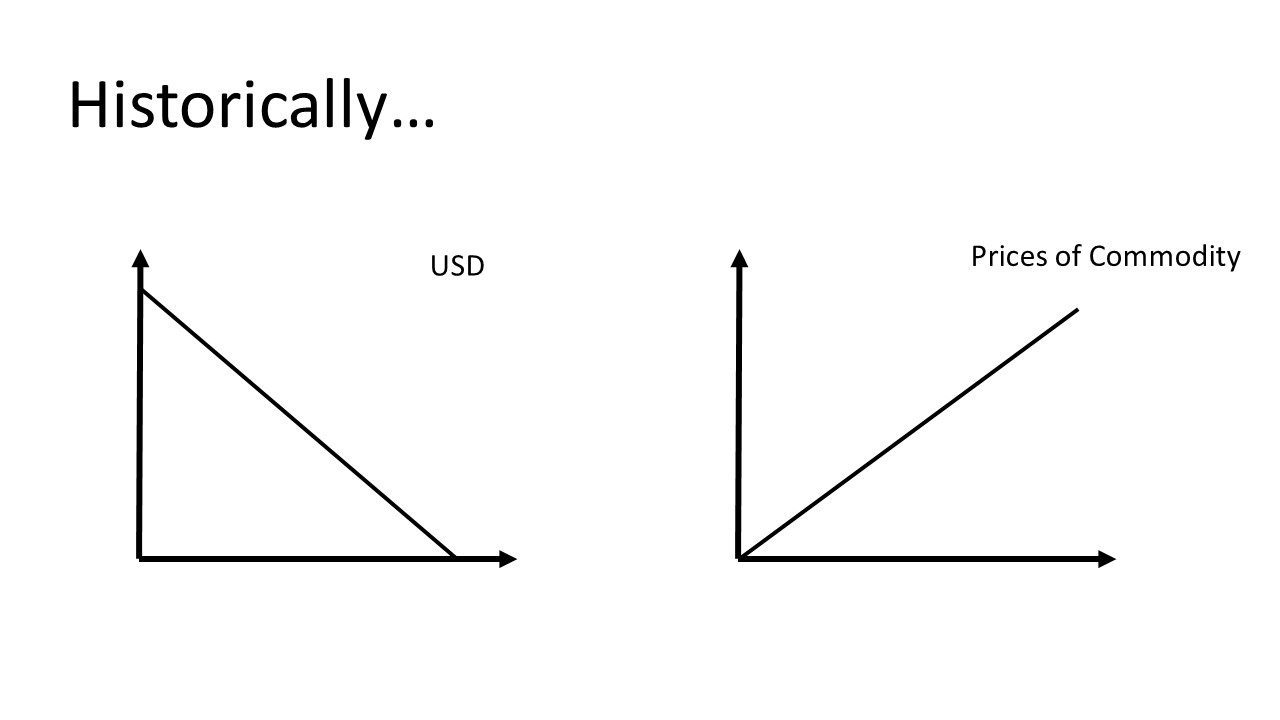 What kind of stocks can you look at?
Gold mining stocks like Newmont (NEM)
Silver mining stocks like Wheaton Precious Metals (WPM)
Aluminum Producers like Alcoa (AA)
And many others! Therefore, go do your research and find out these hidden gems.
Join our community!
To get more regular market updates, insights and strategies, simply join our community list by clicking here now!
EmSociety is a community that aims to empower you with knowledge & strategies to confidently invest in the financial markets as well as our vision of making financial freedom accessible to everyone.
If you have any queries, feel free to contact us at [email protected] for a complimentary 1-on-1 consultation.